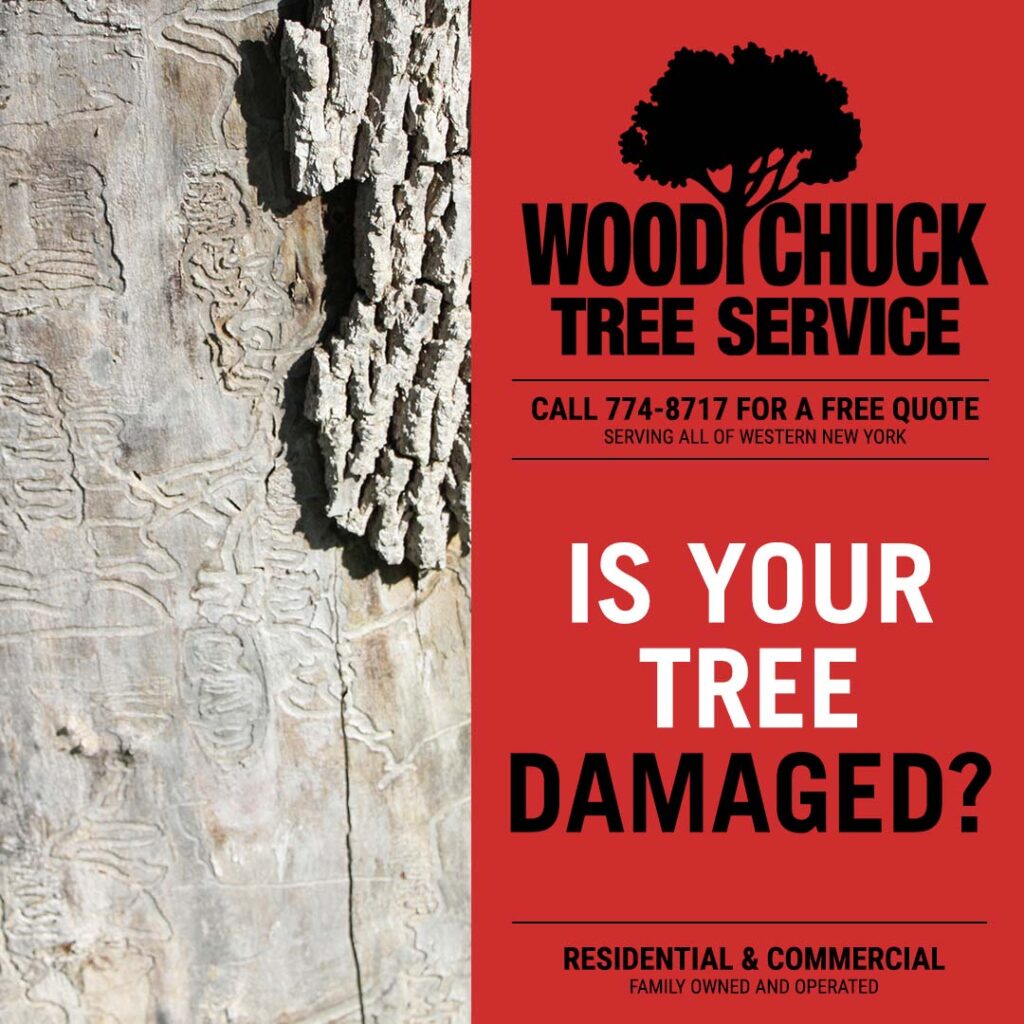 Emerald Ash Borer Damage
Numerous ash trees have become victims of the ash borer, an invasive wood-boring beetle.
Signs of emerald ash borer damage:
Crown dieback
Vertical cracks
Unusual hoots growing out of the lower trunk
D-shape exit holes
Bark loss
Yellowing foliage
Woodpecker feeding holes
If caught early, there's a chance your tree could be saved by a professional arborist. If caught late and the tree has suffered irreparable damage, the tree should be removed to protect your property from potential damage should the tree start to lose branches or even topple.
When you need professional, effective, and efficient tree removal, contact WoodChuck Tree Service. Call 716-774-8717 or request your free estimate.