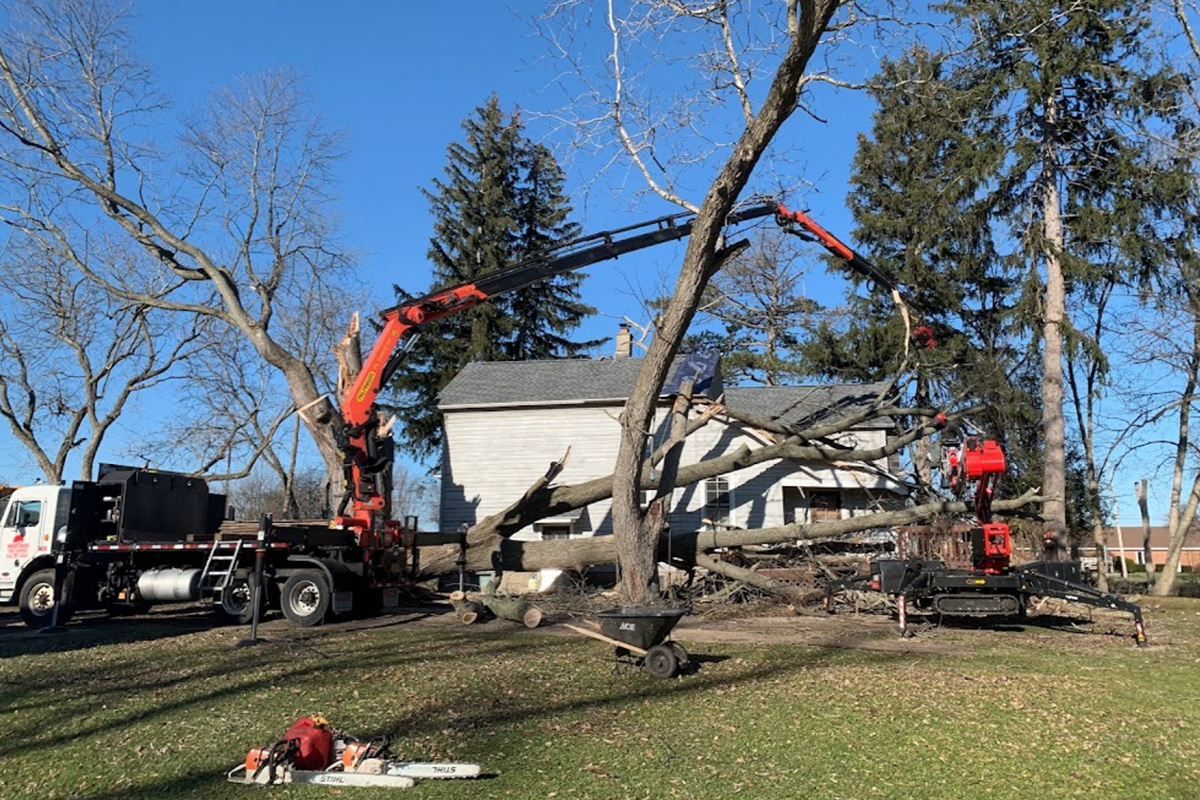 Full Service Tree Removal
Ready to have that large, potentially dangerous tree removed? Choose a full service tree removal company (like WoodChuck Tree Service) that prioritizes these three things:
Experience. You don't want just anyone cutting down a tree. You want a company that has the proper knowledge and experience to take down a tree without putting its employees or your property at risk. WoodChuck Tree Service has been family owned and operated for over 20 years and has successfully removed thousands of trees throughout WNY.
Safety. When we say safety, we don't just mean the safety of our employees. (Although we always wear protective gear like gloves and hard hats.) We mean the safety of your property. Whether we're putting down boards to protect your lawn from heavy equipment damage or using our crane to remove a tree without ever stepping foot on your property, we make safety one of our top priorities.
Equipment. A tree service company should never use equipment that is old, damaged, or in need of repair. We strive to use the best equipment in the industry to enable us to remove any tree in any location, and we always ensure our equipment is in proper working order.
Remember: we are currently booking for the spring season. Call us today at 716-774-8717 or request your free estimate!