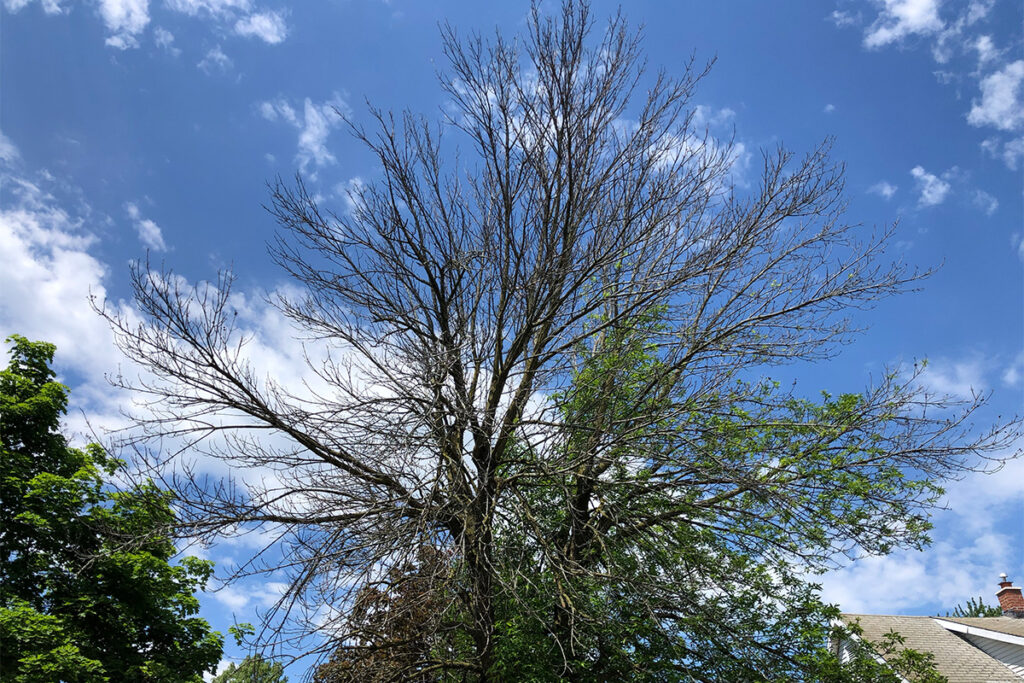 Leaf Dieback?
Is your tree showing signs of mild, moderate, or severe leaf dieback? It could be time to remove it.
Don't wait for an unhealthy tree to lose a branch, or in the rare case, topple. That branch could cause damage to anything beneath it, from a pool, patio, or deck to power lines to a roof.
Contact Woodchuck Tree Service for top notch tree removal at 716-774-8717 or request your free estimate!