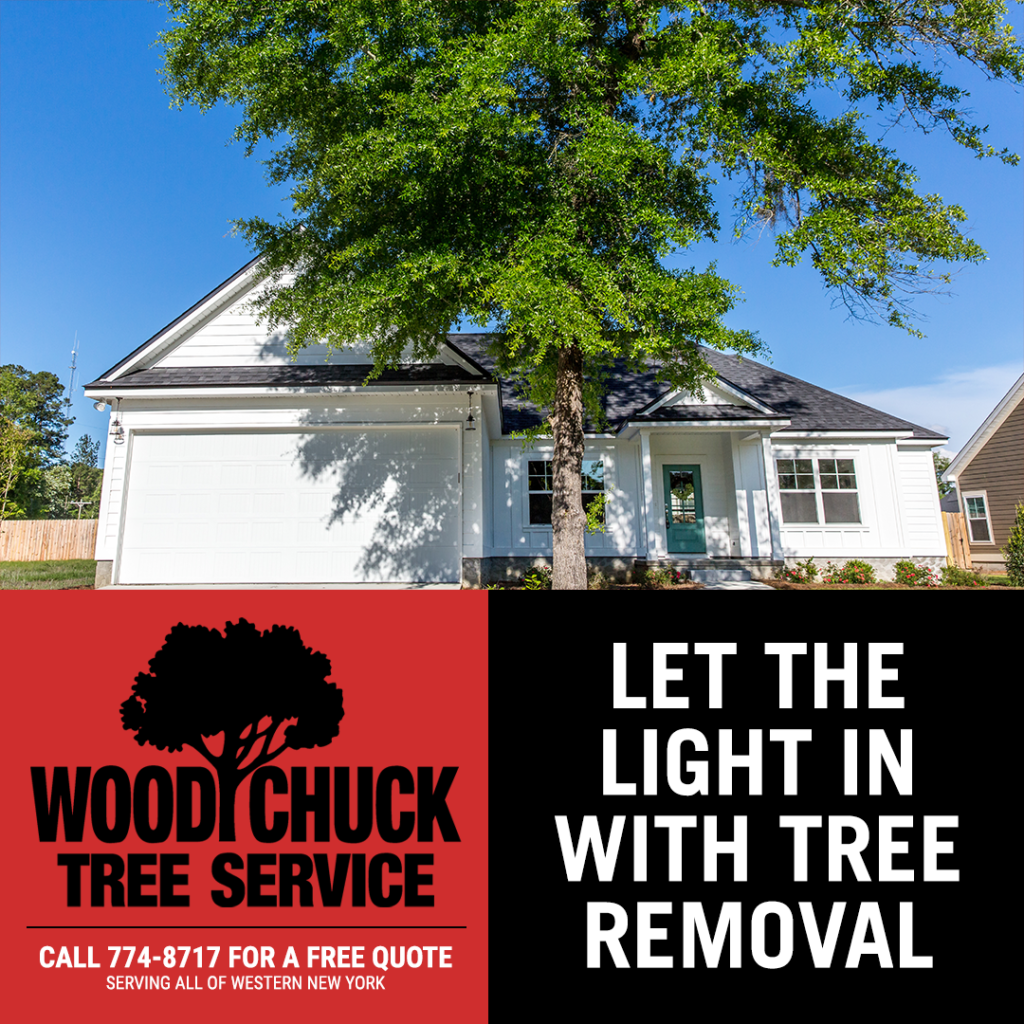 Let The Light In With Tree Removal
When you have a limited number of front windows letting light into your home and a tree on your property is growing so large and close that it blocks all that gorgeous natural light, removing the tree could be the solution you need to brightening your interior spaces.
When it comes to tree removal, regardless if the tree is healthy and inhibiting your landscape or it's dead, dying, diseased, or a threat to your home and property, turn to WoodChuck Tree Service. We have the professional equipment, experience, and performance record to remove any tree regardless of its size and location.
Get on our spring schedule today by calling 716-774-8717 or requesting your free estimate.