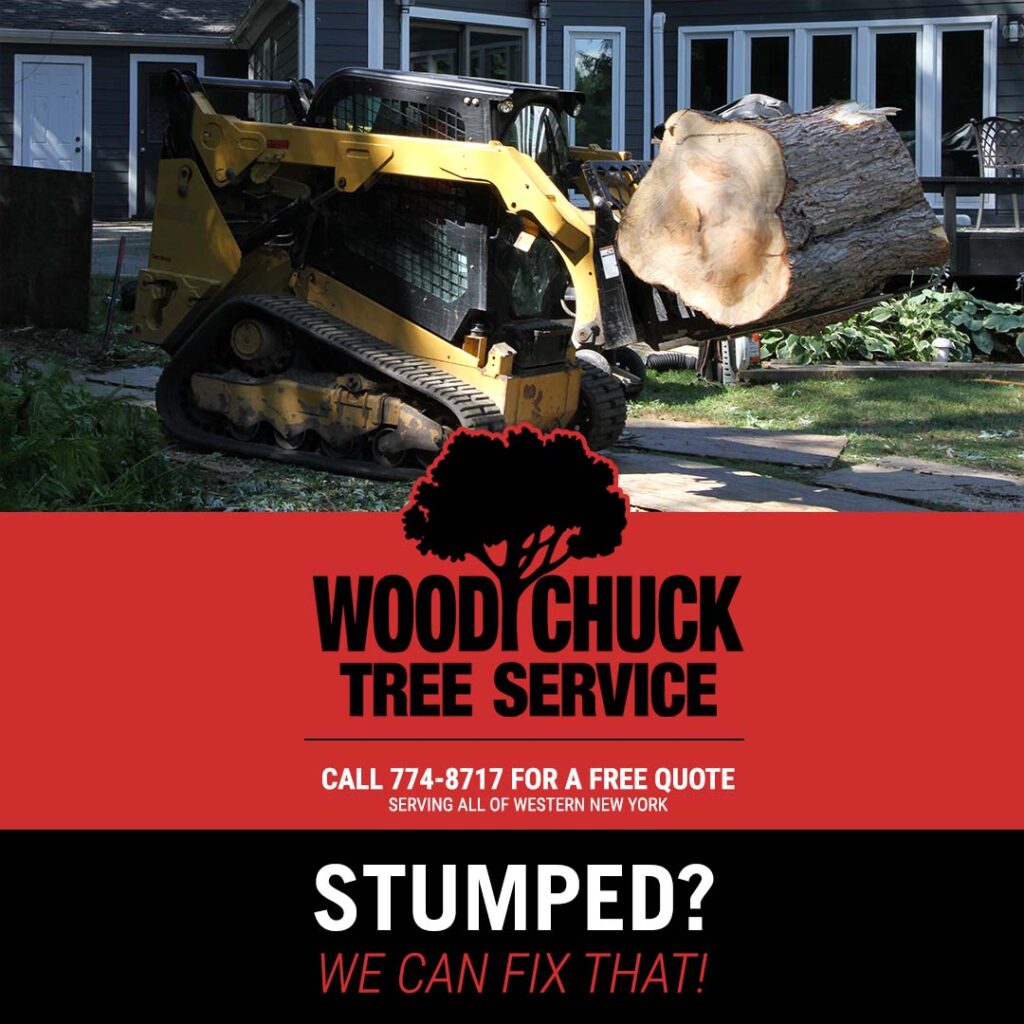 Professional Stump Removal
When a tree is removed, some tree service companies will leave the stump behind. After all, it will eventually decay…in the next three to ten years.
This leftover stump–in addition to being unsightly, a hassle, and a trip hazard–puts your property at risk of pests, fungi, and other organic growth. Plus, even without the trunk, roots can continue to grow. Depending on the stump's location, these roots can grow into cracked sewer pipes to create a blockage, or beneath a sidewalk or driveway, damaging the sublayers and creating lifting.
At WoodChuck Tree Service, we offer both residential and commercial stump grinding to restore your property. Call 716-774-8717 or request your free estimate.