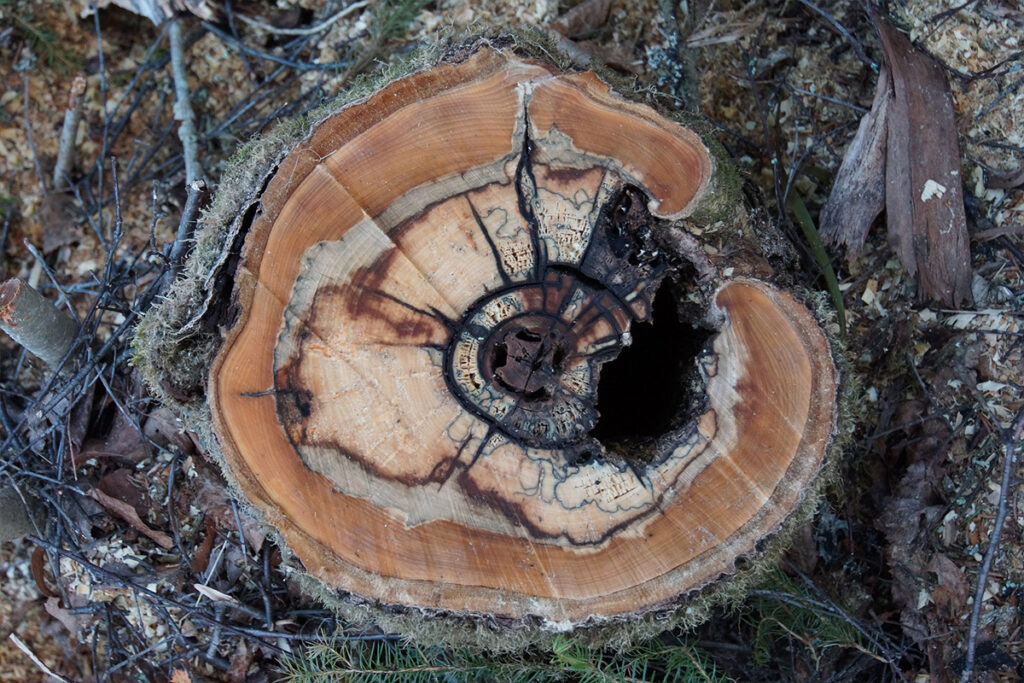 Reason #7 For Tree Removal:
The tree has structural problems or interior decay.
Some structural problems are easily recognizable such as clustered low branches, cracks, a split trunk, codominant stems, or over-extended limbs. Sometimes a simple trim or prune can solve the problem. Other times, there can be interior problems such as hollows or cavities that pose a greater threat, especially when it's the result of interior decay.
If you're worried about structural damage, consult the tree removal professionals at WoodChuck Tree Service. We provide top quality service to all our residential and commercial clients. Contact us today at 716-774-8717 to request your free estimate.