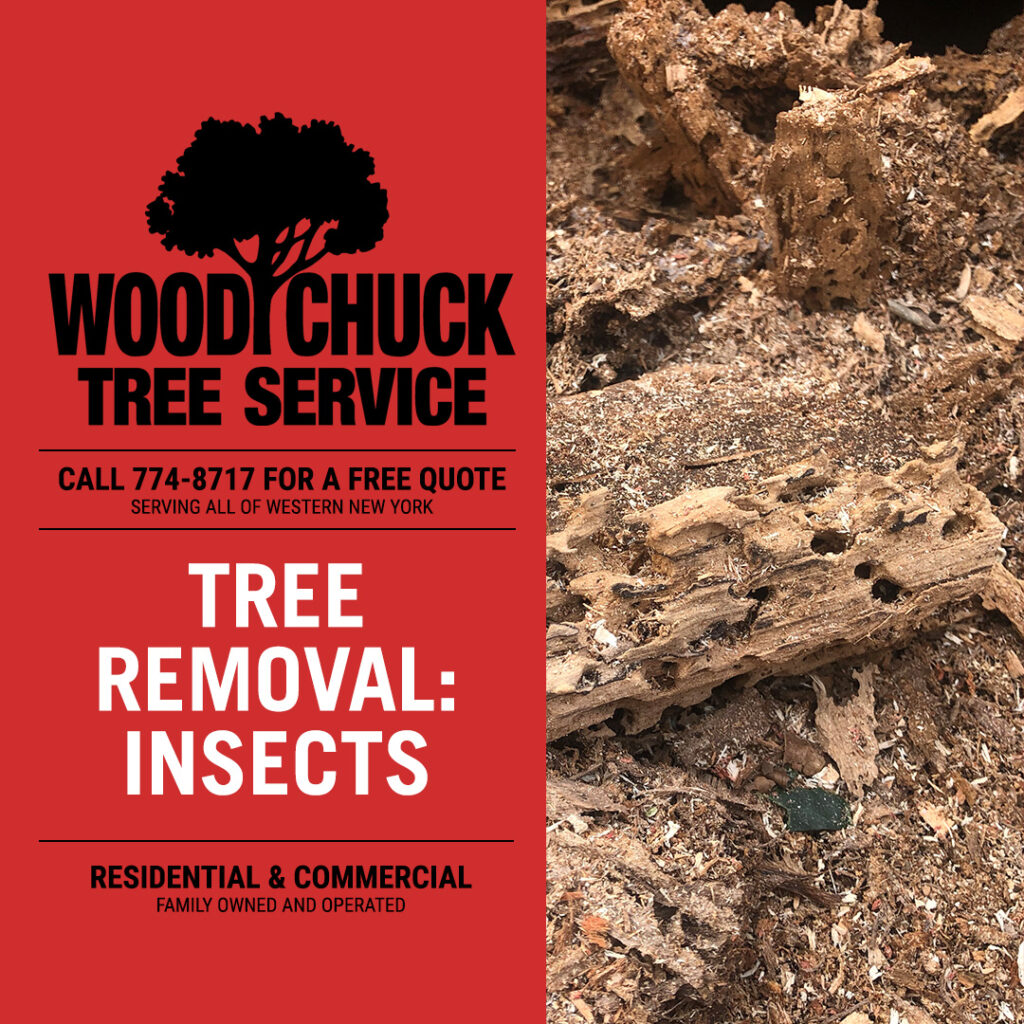 Reasons For Tree Removal: Insects
A healthy tree provides a host of aesthetic benefits to your property, from beautification to increased shade to the perfect platform for a wood fort! But when a tree's health begins to decline, it becomes a prime target for insects.
Insect infestation can make itself known with a variety of external signs including:
Frass or sawdust
Chewed foliage
Stunted branch growth
Holes or loose bark on the trunk
Insects weaken the integrity of your tree's structure and can migrate from a tree to your home. If you think your tree shows signs of insect infestation or decay, contact Woodchuck Tree Service today for tree removal. Call 716-774-8717 or request your free estimate.