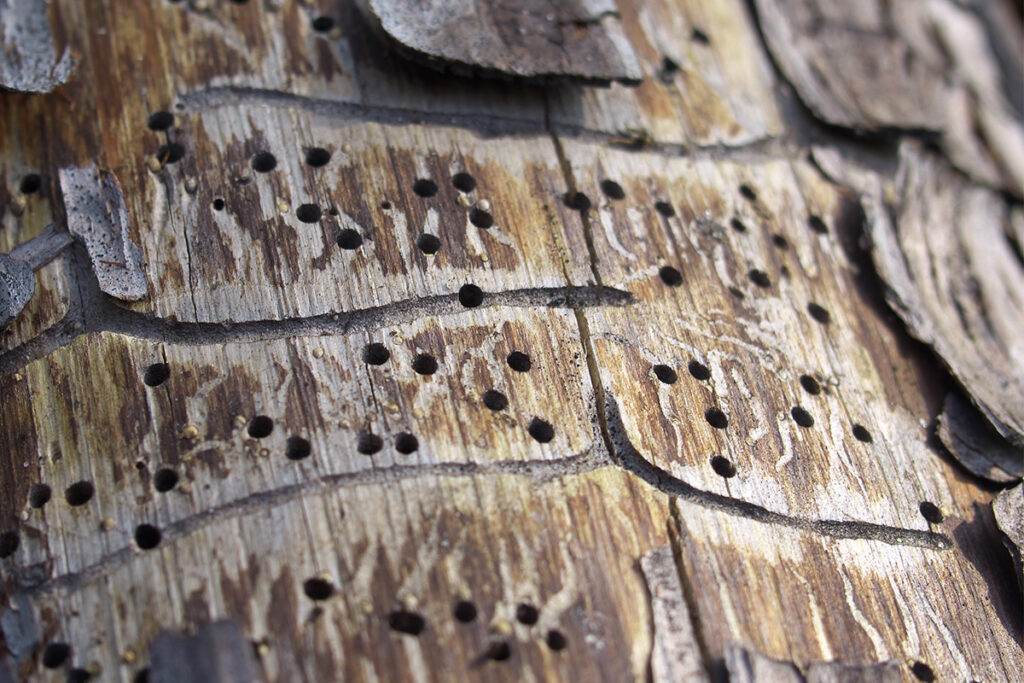 Signs of Insect Infestation
Shade, privacy, curb appeal…having a tree on your property has its benefits but when the tree's health begins to decline, it becomes attractive to insects and pests. Insects like wood-boring beetles, termites, and carpenter ants are attracted to weakened, damaged, dying or dead plants and trees.
It can be hard to tell whether a tree is infested unless it shows external signs of damage:
Thinning leaves or needles/stunted leaf growth
Chewed foliage
Discoloration of needles or leaves
White spots on leaves
Stunted branch growth
Holes or loose bark on the trunk
Frass or sawdust
Lifting roots
If you think your tree shows signs of insect infestation or decay, contact Woodchuck Tree Service today for tree removal. Call 716-774-8717 or request your free estimate.