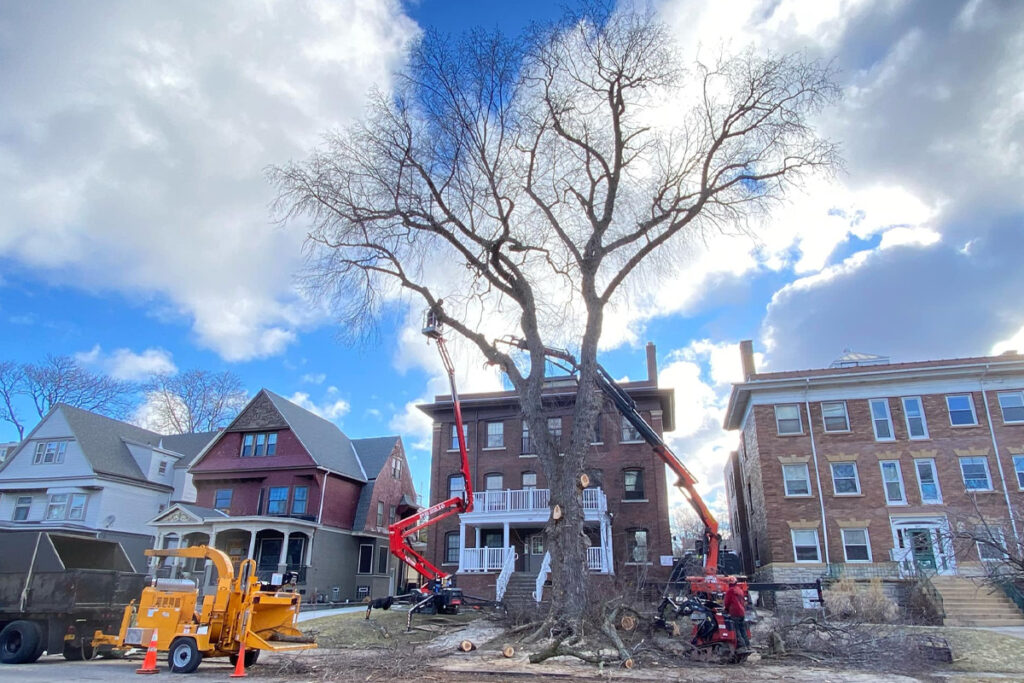 Having a "sky high" tree on your property can be a source of joy. Not only do large trees provide much needed shade in the summer, it adds character and improves the aesthetic of your property. But large trees can also provide risk if they are damaged, dying, or diseased.
Additional reasons for "sky high" tree removal:
You need to perform construction of landscape renovations that would damage the tree.
The tree poses a risk to your home or property should the tree fall or a branch to break off.
It's encroaching on utility lines or building structures.
The tree has a bad crotch that threatens the structural integrity of the tree.
When you need larger-than-life trees removed, turn to the trusted professionals at Woodchuck Tree Service. Call us today at 716-774-8717 or get your free estimate!