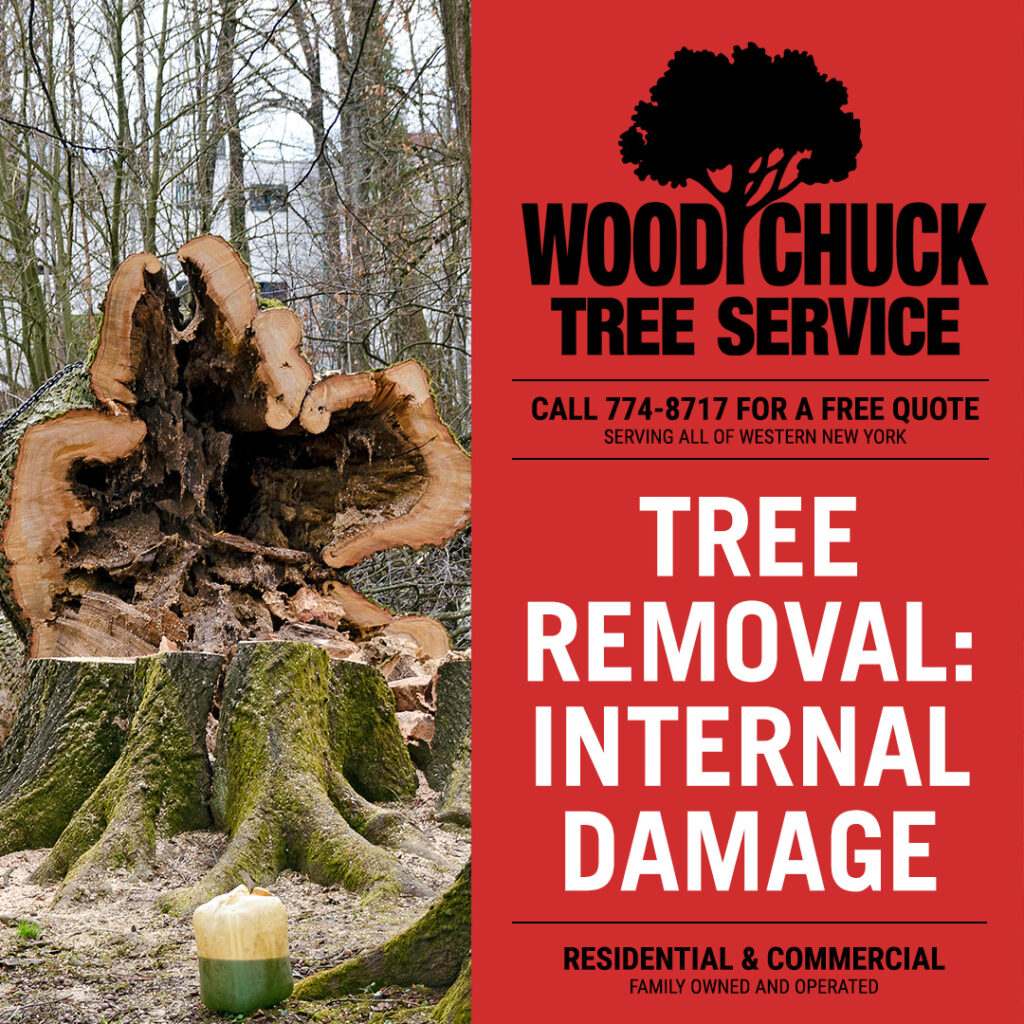 Tree Removal: Internal Damage
Stunted leaf growth, insect damage, cracked trunks…when a tree shows external signs it's dying or diseased, it's easy to identify there's a problem you need to address. Internal damage such as cavities and hollows are less obvious signs and therefore, easy to miss.
A tree suffering from interior decay poses a major threat to your property. If your tree has barren limbs, external cracking, or fungus growth, it could mean there is internal damage.
Don't wait for a tree to topple and create costly damage to get it removed. Contact Woodchuck Tree Service to get on our spring schedule for quick, efficient, and exceptional tree removal. Call 716-774-8717 or request your free estimate.