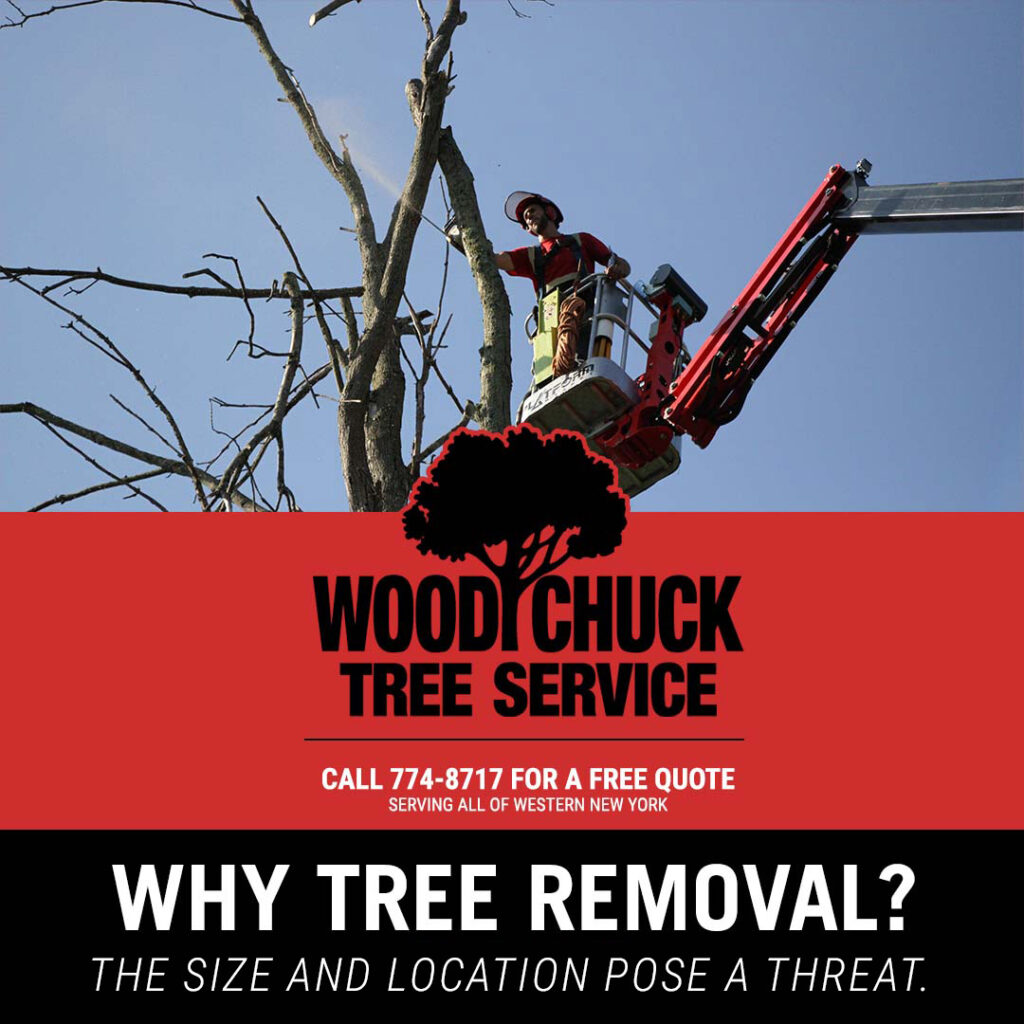 Why Tree Removal? The Size and Location Pose A Threat
When the tree on your property is small, you probably never worry about its size or location. When the tree towers over your home and property, you have to consider the age and health of the tree. Monitoring how it reacts during bad weather can provide a key indication of the tree's health. If the tree were to uproot because of unseen structural problems, like interior decay or disease, where would it land? If branches broke off, where would they end up?
"We have used Woodchuck twice to remove large trees and both times they did an excellent job and for a reasonable price. They have the equipment to remove tall trees safely and always do an excellent cleanup job. One was an emergency job for a split tree and they came the day after we got the estimate. I can't recommend them highly enough." – Jean W.
When a tree's size and location poses a threat, tree removal becomes a preventative measure to protect your home, family, and property. Get trusted tree removal from the professionals at WoodChuck Tree Service. Call 716-774-8717 or request your free estimate.