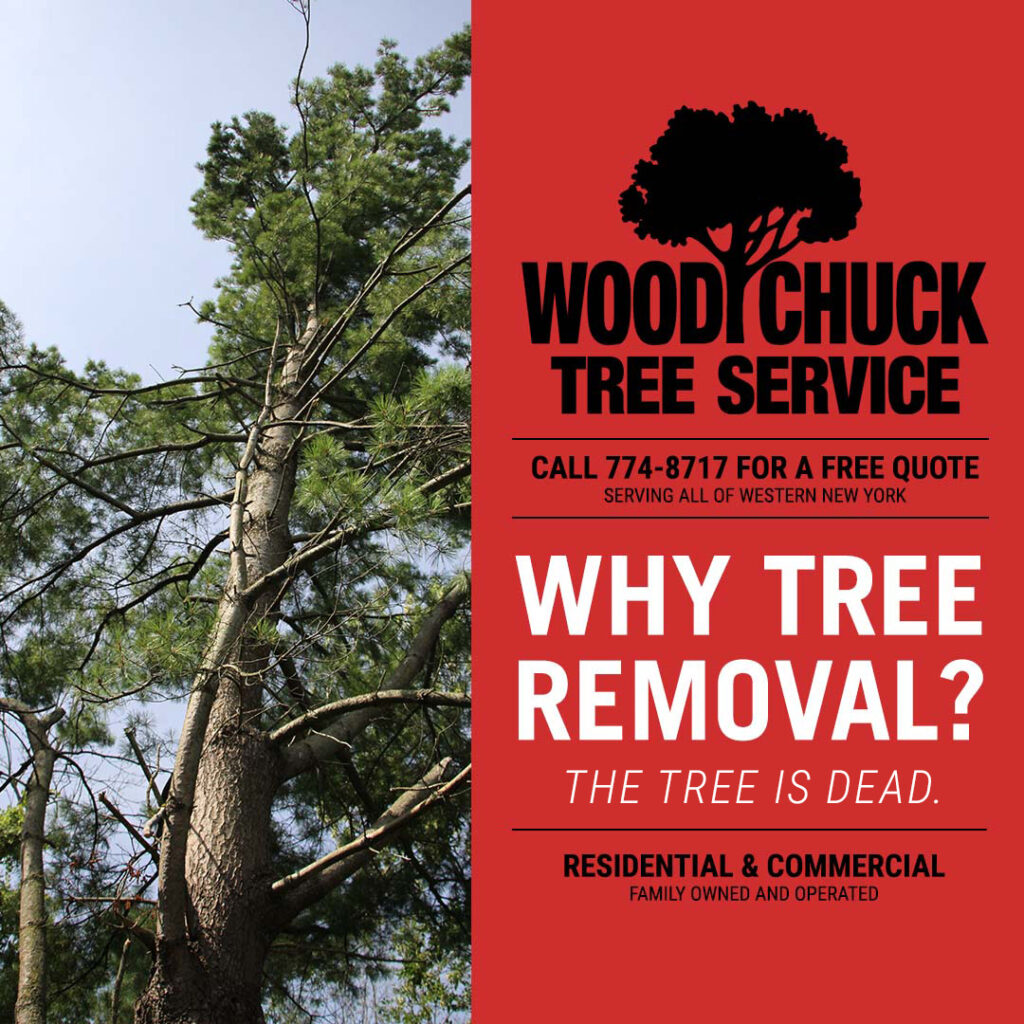 Why Tree Removal? The Tree is Dead
Having a tree on your property provides a host of benefits, from an improved aesthetic to increased shade. When that tree is no longer growing, sprouting leaves, or producing flowers, there's a strong chance the tree is dead and needs to be removed.
Once the structural integrity of a tree is compromised and decay has set in, the tree becomes attractive to both insects and pests. The tree also poses a risk of dropping branches or toppling altogether.
"We had a nasty branch fall during a storm and they were here and had it all cleaned up in just around 30 minutes! The service is top notch along with his work. You won't regret hiring woodchucks! Great job guys!" – Kayla D.
Rejuvenate your landscape with WoodChuck Tree Service. Whether you need one tree removed or multiple, make us your first choice. Call 716-774-8717 or request your free estimate.