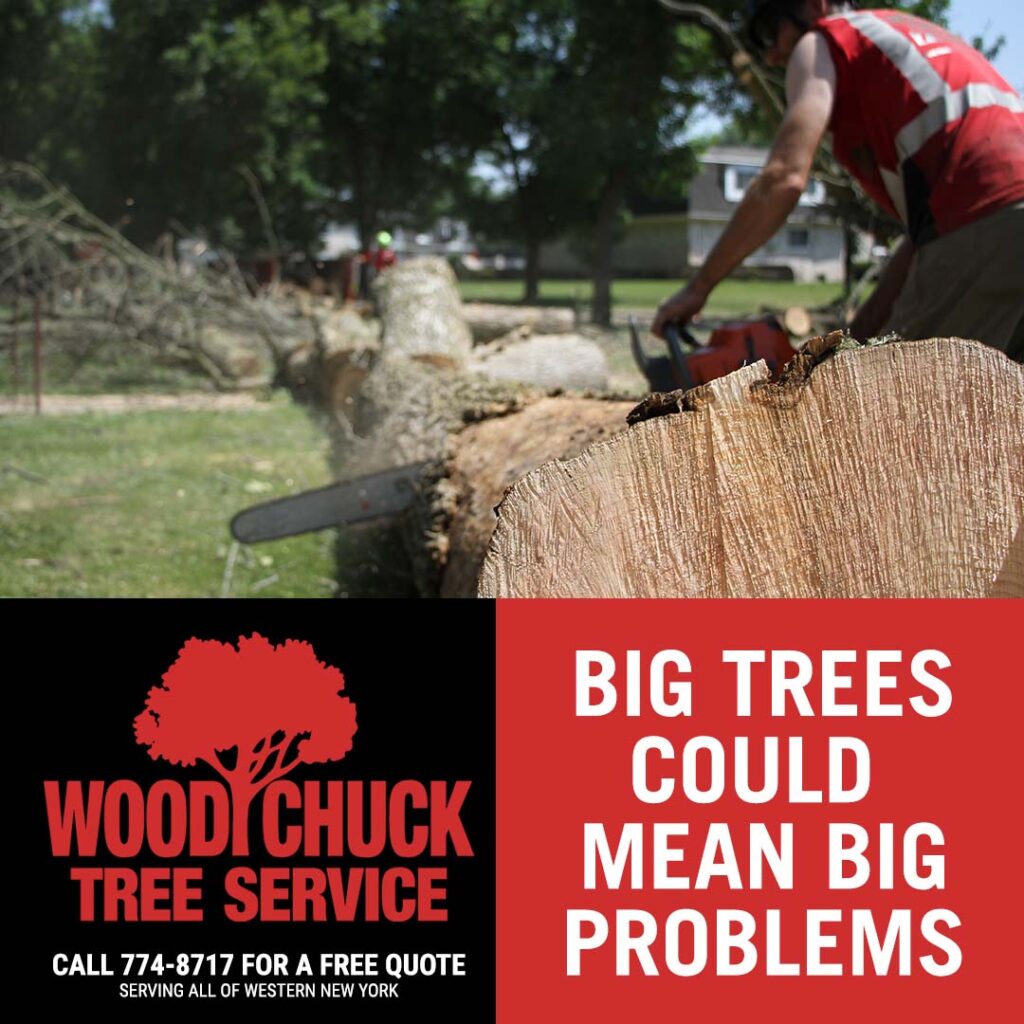 Big Trees Could Mean Big Problems
As we approach the end of March, we approach the start of spring shower season. With heavy rains and high wind comes the continued risk of fallen branches, uprooted trees, and property damage.
Warning signs your tree could uproot:
Dead branches
Fallen branches
Cavities or hollows
Exposed roots
Fungus or insect infestation
Mushrooms growth
If your tree is showing signs of distress, proactive tree removal will protect your property so your spring starts off on the right foot.
At WoodChuck Tree Service we strive to provide exceptional tree service on every job, from one tree removal to multiple, residential properties to commercial ones. When you need efficient tree service, make us your first call!
Call 716-774-8717 or request your free estimate.