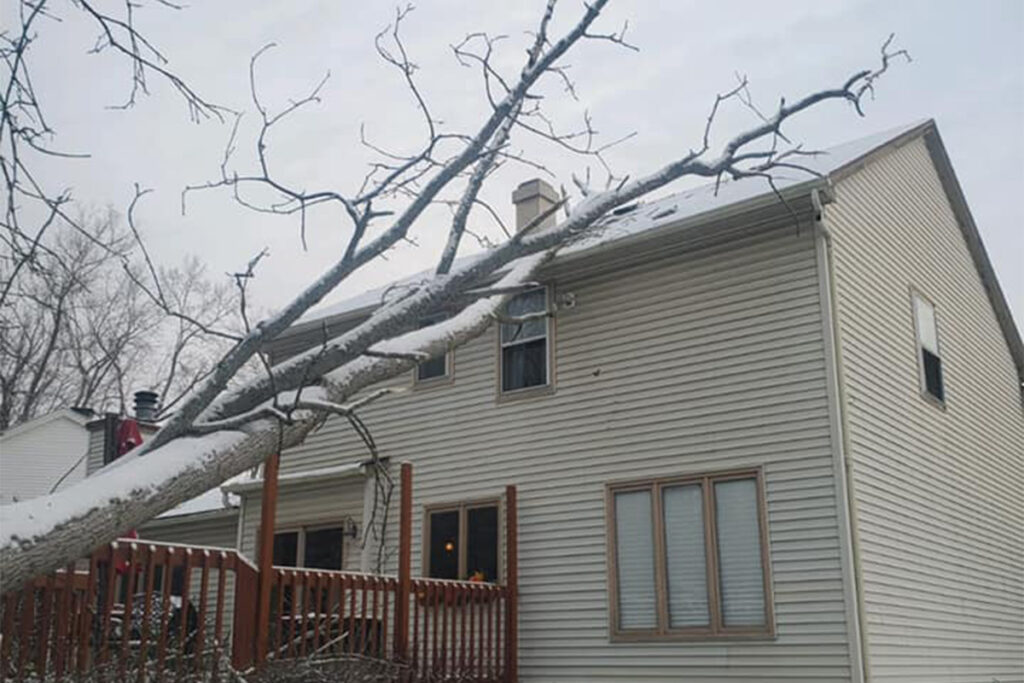 While we're not walking in a winter wonderland just yet, winter has brought other seasonal weather like high winds to Western New York. As a result, many homeowners and business owners have noticed an increased in fallen branches.
Branches can break for a number of reasons. Generally, as a result of too much pressure from wind, snow, or ice. However weak spots can form as the result of disease, insect infestation, holes, clustered branches, or cankers.
If you notice branches in danger of breaking or suspect your tree may be suffering from disease or infestation, contact Woodchuck Tree Service for exceptional tree trimming, pruning, and removal. Call 716-774-8717 or request your free estimate.