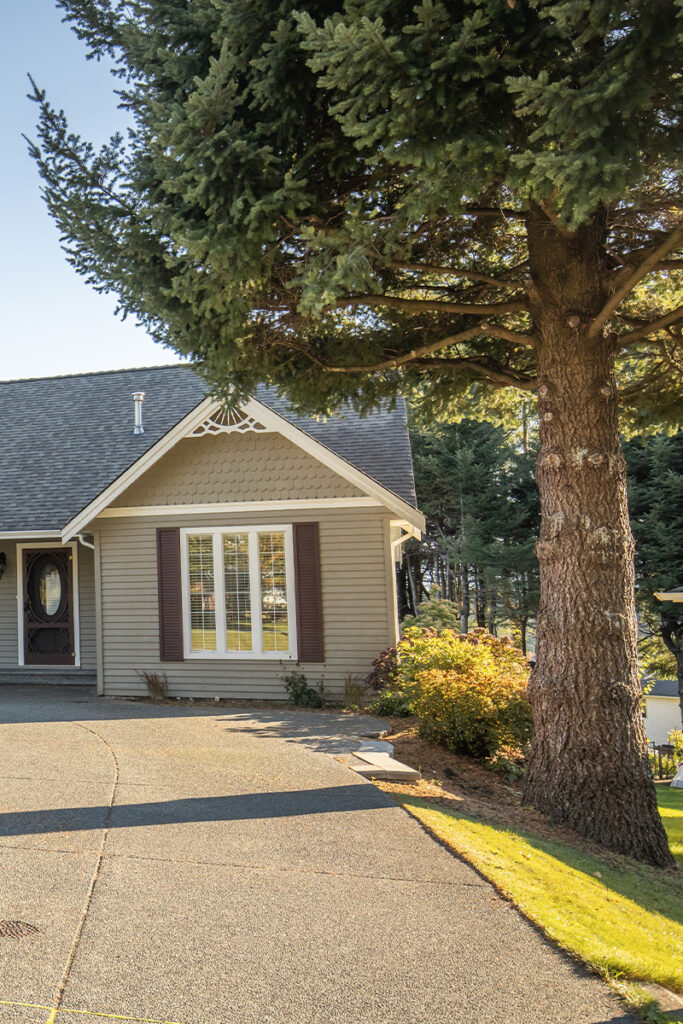 Limbing Up Your Trees
Is the grass under or near your tree patchy and struggling to grow? No homeowner or business owner wants a lackluster lawn. You want healthy, luscious grass that improves the overall aesthetic of your property.
"Limbing" your tree, or removing the lower branches, could benefit your property in a few ways:
Allows increased sunlight to reach the ground to promote grass growth.
Expands your view for trees growing close to windows.
Creates space underneath for vehicles and pedestrians. (Especially beneficial if a tree is growing close to a sidewalk, walking path, driveway, or street.)
Winter, or any dormant season, is the best time for limbing up your trees but for older, mature trees, limbing isn't always an option. When you remove large limbs, you increase the risk of decay. In the case of large or older trees that are obstructing your view or inhibiting the growth of your lawn, it might be time to consider complete tree removal.
When you need tree removal done right, look no further than WoodChuck Tree Service. Call 716-774-8717 or request your free estimate.