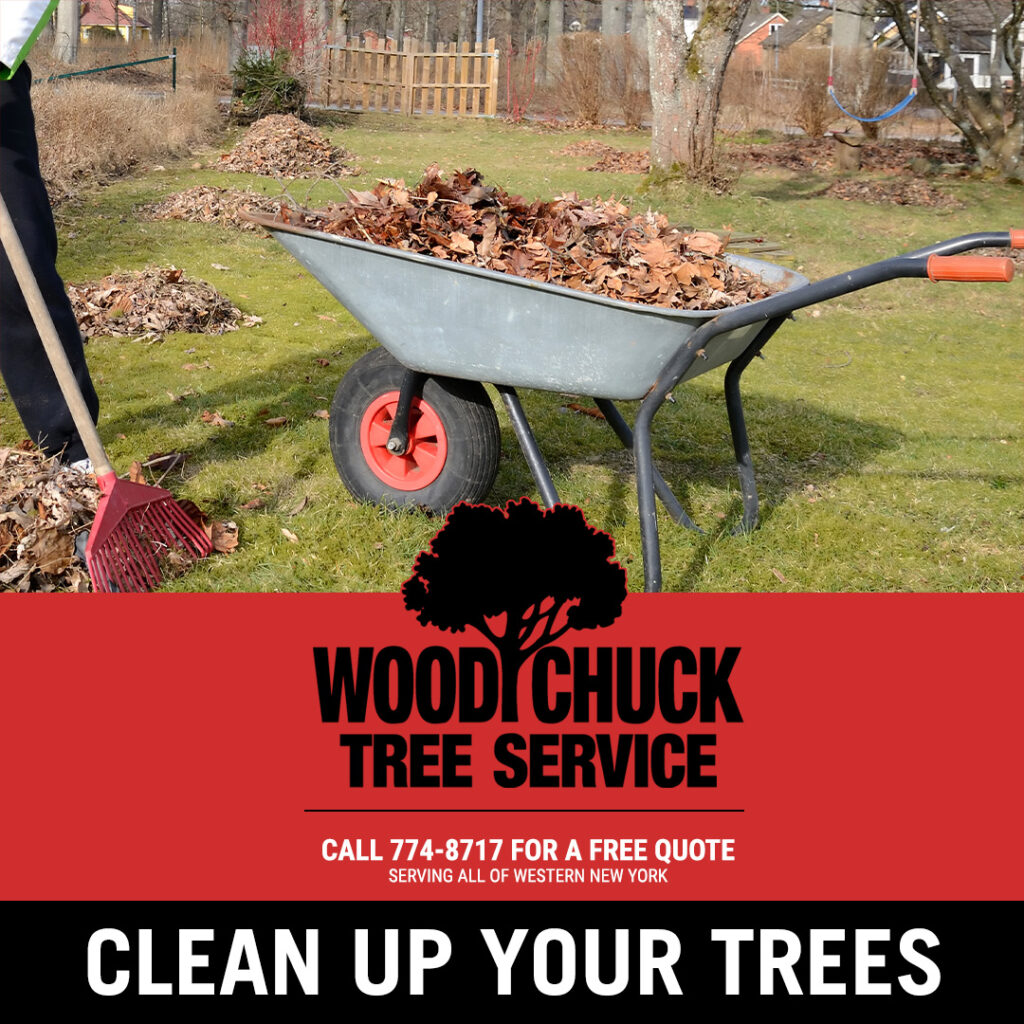 March Tree Care Tip: Clean Up Your Trees
Late March/early April is a great time to get outside (once the snow melts) and clean up your trees.
Clear away any branches that fell during winter, trim dead or dying branches, and remove any leaf remnants or detritus at the base of your tree. This will protect your tree from any lingering diseases or fungi just waiting to bloom in warmer weather.
As you clean up your trees, look for signs of cracks, wounds, or other damage. If your tree shows signs it is dying, dead, or decaying, add tree removal to your spring to-do list and contact WoodChuck Tree Service today. We offer professional residential and commercial tree removal service to restore your property in time for summer!
Call 716-774-8717 or request your free estimate.