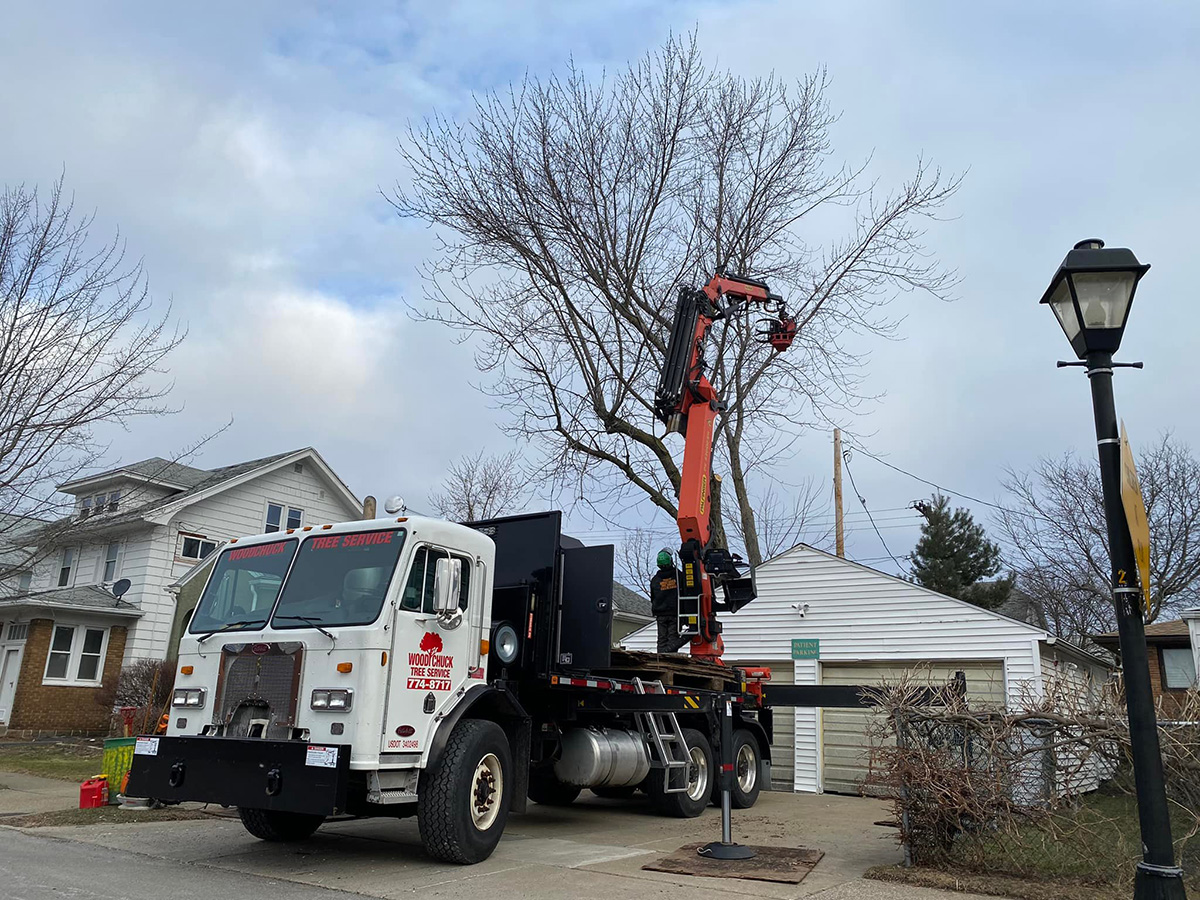 Spring Tree Removal
After a winter plagued by high winds, many homeowners are becoming conscious of the trees on their property.
Large trees growing too close to a house or garage can be a risk for:
Falling branches damaging your roof or siding
Falling branches or canopy pulling down utility lines
Tree roots damaging your home's foundation, sewer system, fence, driveway, or sidewalk
Routine trimming or pruning can reduce or even eliminate your risk, but in some cases, removal is the best option.
When you need reliable tree service, turn to the trusted professionals at Woodchuck Tree Service. Now booking for Spring 2022!
Contact us or call 716-774-8717 to request your free quote.