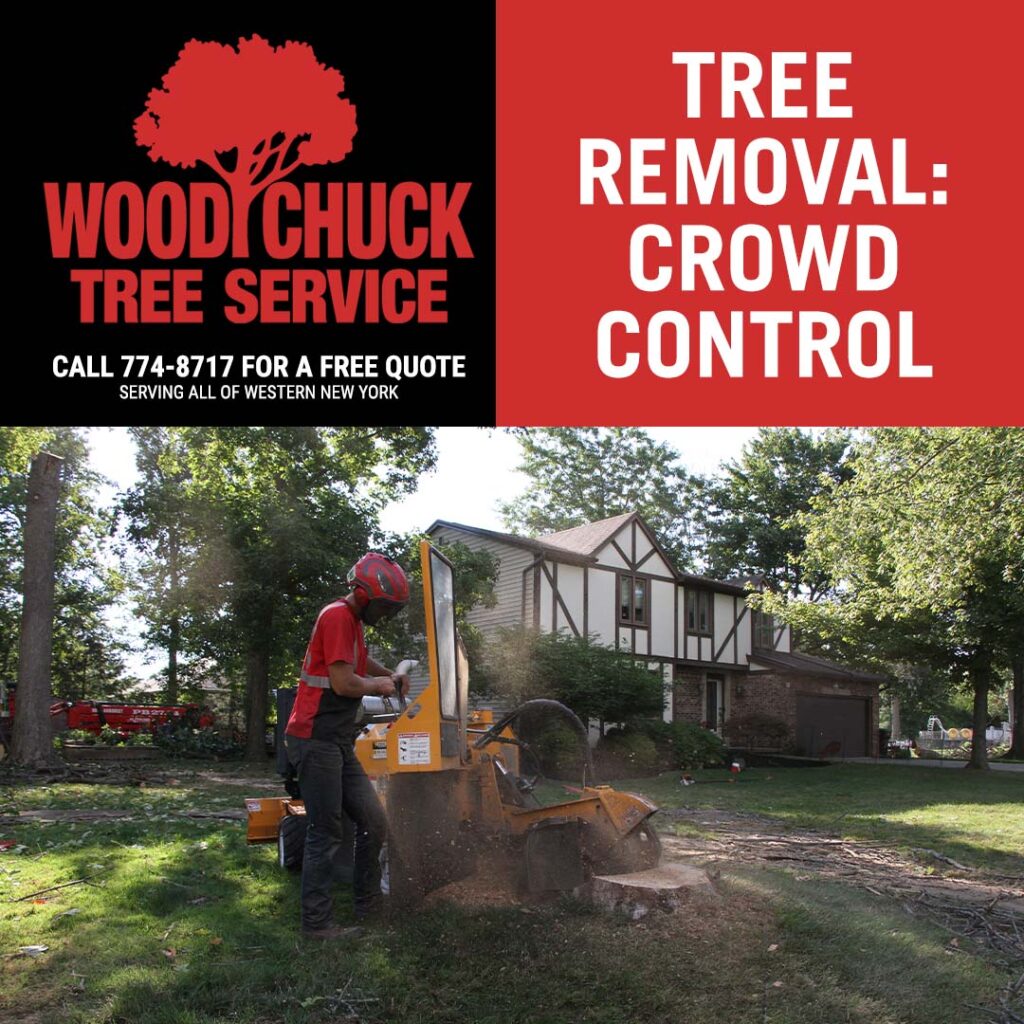 Tree Removal: Crowd Control
When you host an event, a crowd is a positive thing. When you have a group of trees growing close together, a crowd becomes a negative thing.
Sure, some shrubs and bushes do well together and can create a "living fence" around your property. But trees require room to grow: up towards the sky, out to the sides as the canopy expands, and underground as roots spread.
Overplanting and trees growing too close together can result in:
Stunted growth
Nutrient deficient trees
Poor air circulation
Fungal growth
Increase in pests
Reduced flowering or fruiting
If you're worried about crowd control, contact the tree removal professionals at Woodchuck Tree Service. Call 716-774-8717 or request your free estimate.