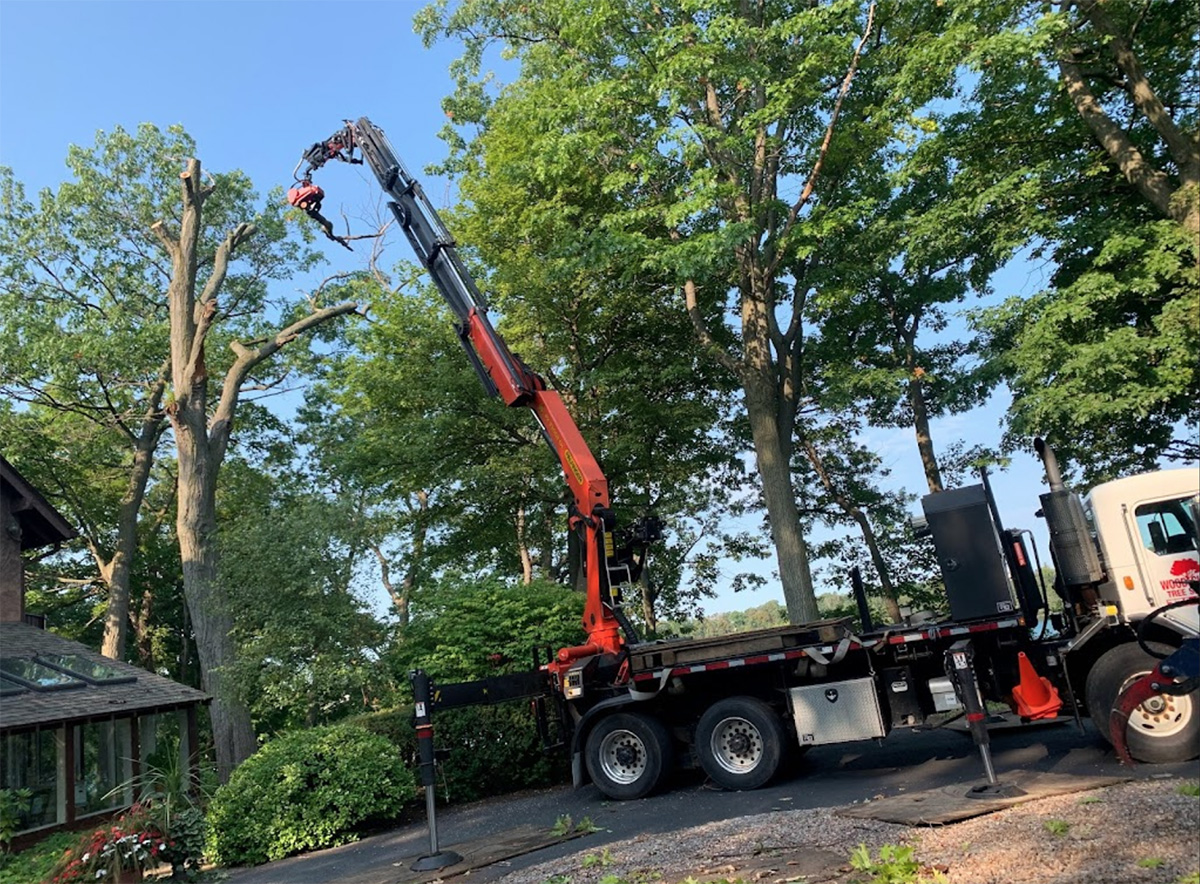 Tree Too Close?
A common reason for tree removal is that it's growing too close to a house, garage, or other building.
A tree growing too close:
May block your view or heavily reduce the amount of light entering your home
May outgrown the available space and damage roof shingles, gutters, siding, or even your home's foundation
May cause upheaval for sidewalks or driveway
May be at risk of damaging power lines should a branch break off
Size is never a problem for Woodchuck Tree Service. We specialize in large tree removal and can access trees even in the tightest of spots.
Contact us or call 716-774-8717 to get your free estimate!