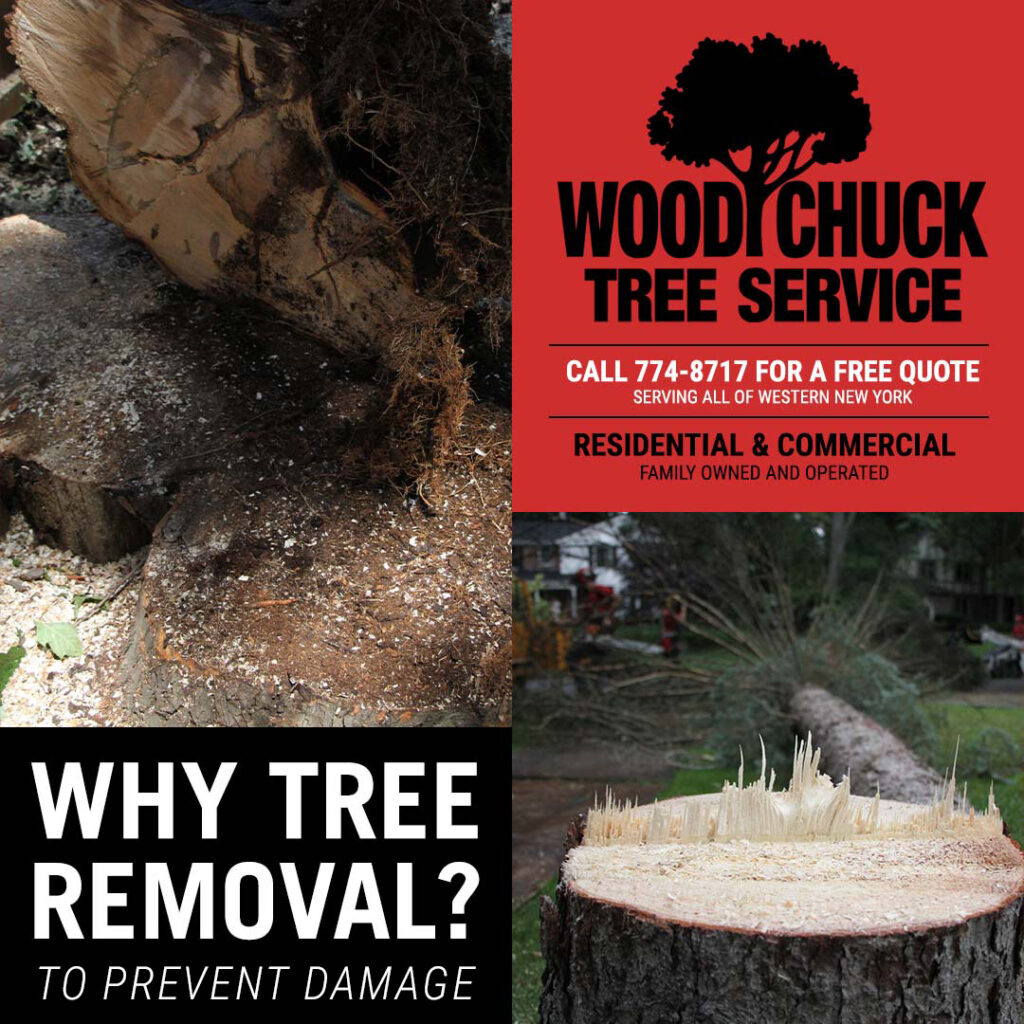 Why Tree Removal? To Prevent Damage
Unless you're planting a sapling, you don't get a vote on where the trees on your property grow. Odds are, those trees were there long before you ever bought your home. Which means you can't control how close they grow to your house, garage, utility lines, or driveway.
Trees growing too close to a building structure or landscape feature become a risk for:
Tree roots damaging your home's foundation, sewer system, or fence.
Tree roots lifting sections of your sidewalk or driveway.
Canopy or broken branches tearing down utility lines during storms.
Canopy or broken branches damaging your roof or siding.
Professional tree trimming can sometimes solve your problem. Other times the tree will need to be removed.
Let WoodChuck Tree Service put your mind at ease with exceptional tree trimming and removal service. Call 716-774-8717 or request your free estimate.